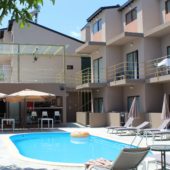 We stayed in a lot of hotels in Greece this year, and of course we return to Greece, and of course it will be again Kalamitsi and undoubtedly Hotel Palladium Sithonia, because it is the #1.
Unglaublich nette Familie. Sehr freundlich. Wegen unserer Kinder war uns am meissten die Sauberkeit und das Essen sehr wichtig. Die Besitzerin des Hotels hat uns sogar nach Wunsch eine hausgemachte Suppe gekocht. 🙂 Wir haben uns sehr wohl gefuellt. Die Lage ist gleichfalls gut. Ich kann das Hotel nur weiterempfelen. Eines der wenigen Hotels in Kalamitsi welches Preisleistungsverhaeltnis sowie auch wirklich Neu ist.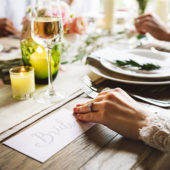 If you have been in Kalamitsi before, you will for sure know that this is the best place to stay there. The quality of the mattress is like no other Greek accommodation – it is very comfortable deluxe mattress and they have phenomenal pillows. Also, I really loved that the hotel is new, the rooms very clean, nice people working there and the breakfast is great as well.